Thank you to our community partners - they are committed to supporting environmental education initiatives in Georgia! Please support them whenever possible.
---
George M. Brown
Trust Fund of Atlanta
---
Turner Foundation, Inc.

The Turner Foundation is committed to preventing damage to the natural systems - water, air, and land - on which all life depends.
---
Murray H. Gaskins Sr. Fund
---
Whole Foods Market is the world's largest retailer of natural and organic foods, with an unshakable commitment to sustainable agriculture.
---
Harry's Farmers Market is a branch of Whole Foods Market. Their stores are located in Alpharetta and Marietta, GA and boast the same core values and vision as Whole Foods Market.
---
Georgia Perimeter college is a 2-year institution of higher learning which embraces excellence, teamwork, and quality service that link the college's human capital with our communities to enhance economic, social and cultural vitality.
---
SMMA's mission is to sustain, enhance, and protect Stone Mountain Park, its facilities and environs, by striving for excellence through an enriching experience that addresses the area's historical, natural, cultural, and recreational resources for all.
---
Community Coffee Company consistently strives to make and deliver only the absolute best in quality coffee. For over 90 years, their mission has been to share their passion for great coffee with you, and they accomplish this by remaining committed to their promise of superior quality, paying attention to the details, and always doing what is right.
---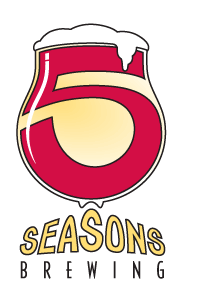 Since 2001, 5 Seasons Brewing Company quickly became a gathering place for people to connect with each other, our food, and the Earth. 5 Seasons Brewing Company offers an abundance of handcrafted beers and a menu which changes with local growing seasons, all in a casual, welcoming atmosphere.
---
---