Plains, Pollinators, and a President
Monarchs Across Georgia Educator Workshop
ONLINE REGISTRATION FORM
This workshop has reached capacity. We are no longer accepting registrations to place on a waiting list.
Thursday

and

Friday, June 16-17, 2016, 9:00 a.m. - 4:00 p.m. Southwest Georgia Research and Education Center Station, 108 Experiment Station Road, Plains, GA 31780


In conjunction with National Pollinator Week, and through the generous support of the U.S. Fish and Wildlife Service and the Rosalynn Carter Butterfly Trail, Monarchs Across Georgia presents a 10-hour, PLU-credited educator (K-12) workshop opportunity.
WORKSHOP FLYER
Explore the biology and ecology of the monarch butterfly! Utilize the monarch to bring diverse concepts to life in your classroom.Participate in hands-on activities. Engage in citizen science projects with live specimens. Identify common butterflies.Install pollinator-friendly plants. Visit gardens on the Rosalynn Carter Butterfly Trail and enjoy the historical town of Plains, GA.
The cost is $50.00 for Environmental Education Alliance (EEA) members, $75.00 for non-members.
This includes lunch each day, snacks, and your materials. You will receive a Monarchs & More curriculum guide (grade level-specific), field guides, mini-tagging kit, milkweed & other host and nectar plants, net, cages and a variety of other resources.
Space is limited to 20 participants. Deadline is June 1, 2016.


Workshop questions? Contact facilitators, Susan Meyers smmeyers@gmail.com or Trecia Neal t.neal@fernbank.edu.
Questions about Plains? Contact Annette Wise plainsed@jimmycarter.info GA Department of Education – Plains Field Office

The Rosalynn Carter Butterfly Trail: Discovery Day
Saturday, June 18, 2016, 9:00 a.m. - 1:00 p.m.
Jimmy Carter Presidential Library and Museum, 441 Freedom Parkway NE, Atlanta, GA 30307 (on the campus of
The Carter Center)

Sponsored by The Rosalynn Carter Butterfly Trail, the Jimmy Carter Presidential Library and Museum, and the U. S. Fish and Wildlife Service, this FREE event will offer a variety of hands-on activities and informational booths for both children and adults to learn about Monarch butterflies and other pollinators.
Partners for this event include Monarchs Across Georgia, Monarch Rescue, Monarch Watch, Atlanta Botanical Garden, U. S. Forest Service, West Georgia Chapter of the Georgia Native Plant Society, Blue Heron Nature Preserve, Georgia Piedmont Chapter of the North American Butterfly Association, Georgia Highlands College, Friends of Georgia State Parks & Historic Sites, Project Monarch Health, Emory University, Plains Historical Preservation Trust, and Freedom Farmers' Market.
The
Freedom Farmers' Market
will be also be in operation during the same hours and will feature several native plant vendors including Monarchs Across Georgia specializing in host and nectar plants for pollinators.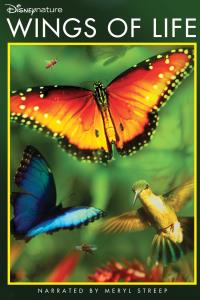 Disneynature's Wings of Life
Saturday, June 25, 2016, 11:00 a.m. - 12:30 p.m.
Midtown Art Cinema, 931 Monroe Drive NE, Atlanta, GA 30308 (in Midtown Promenade)


In celebration of National Pollinator Week, Monarchs Across Georgia is offering a film showing of
Disney
nature's Wings of Life.
To help us defer the costs, we simply ask that you
make a donation
to the Environmental Education Alliance of Georgia. You can make this donation at the door or because of limited seating, we recommend that you reserve your seat in advance (and make your donation online) by using this link.
RESERVE YOUR THEATER SEAT
Only credit card payments are accepted online. There is a $5.00 per ticket processing fee for this online service.
Native Georgia milkweeds, the host plant of the Monarch butterfly, will be available for purchase in the theater lobby after the showing.
Asclepias syriaca
and
Asclepias incarnata
plants priced at $5.00 each.
Released as part of Walt Disney Studios' Disney
nature
banner, filmmaker Louis Schwartzberg's documentary employs macrophotography in order to show moviegoers a world they have likely never experienced. The secret lives of bats, butterflies, hummingbirds, and bumblebees come to life before our eyes as Schwatrzberg and his talented team highlight how the determination and interdependence of these diminutive creatures keep our chaotic world in balance.
Rated: G Runtime: 77 minutes View the Movie Trailer

Visit Disney
nature
's Wings of Life Education Guide page where you can download a 26-page guide with activities and lessons targeting grades 2-4. Four additional complementary film clips are also available.
Monarchs Across Georgia may be available to make presentations on monarchs and/or pollinator gardening to garden clubs, schools, or other interested groups OR to set up an exhibit at your community event. To request a presentation or exhibit, contact mag@eealliance.org.